Testimonials
Dear Sara,
I just wanted to thank you for your friendly, flexible, professional and efficient service.
It makes such a difference to the financial planning of my business and my accountant loves the simplicity of your professional end of year financials. I would highly recommend you to anyone in business.

Regards, Natalie Ebrill
Sara's help has been vital in putting my finances and systems in order during a period of rapid growth. Because of the flexibility of her online/phone service this was achieved without the extra infrastructure and administration of actually hiring someone on site. Sara is professional, knowledgeable and a pleasure to work with and I strongly recommend her services to any business.
Sara Berry has been doing our bookkeeping work for many years.

We are a Franchise Group with quite a complicated system and Sara always handles our workload with professionalism and patience.

She is reliable, accurate and honest with a good sense of humor.

I am not very organized and she always manages to make sense of my chaotic bookwork.

I would recommend her to any prospective client/business.

I am happy to be called at any time for any further information if required.

Linda Rooney
Seal-A-Fridge Pty
The Seal Group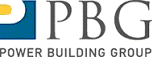 The Power Choice in Custom Building
MULTI AWARD WINNING CUSTOM BUILT HOME BUILDER
TO WHOM IT MAY CONCERN

We have known Sara Berry for approximately 8 years.
Sara has worked on a consultancy basis providing primarily bookkeeping and lesser extent secretarial services for our company during this period. This includes responsibilty for:
the preparation and lodgement to the ATO of business activity statements for GST purposes.

using MYOB software, setting the initial system up and processing all debtors and creditors invoices, allocated to various projects undertaken by our building and development company, each project broken down into a number of category cost headings.

setting up and maintenance of employee records including superannuation.

liaison with our accountants in their compiling a range of annual and semi annual business reports and taxation related matters.
Sara has always provided:
A high level of service.
Ease of contact.

Value for money.

A high quality of work and work ethic.

Great report with our accountants.
Our company continues to highly value Sara's contribution to our business with her demonstrated  significant knowledge and experience in the bookkeeping and associated fields.
We enjoy a good business relationship with Sara and enjoy working closely with her on a regular basis.
Ian & Kay Power
Directors
Sara was recommended to my business in November 2011. At the time our previous long term bookkeeper had left with health issues & we had tried to muddle through the implementation of new accounting software but within months things quickly didn't reconcile & got out of hand.

Sara came in on a regular basis, and within a short time had everything back under control, including new systems in place for some areas of the business which included two service stations, two Subway stores & a Cafe.

Sara is proactive in her approach to the bookkeeping, she liaises well with our established managers in the various stores & her business has now become an integral part of our business moving forward.

Ian Smith

Director

Multiretail Pty Ltd
More  than 10 years ago I was fortunate enough to meet Sara Berry. Since that time all my bookkeeping problems have been taken over. Sara offers a marvellous, friendly, efficient , affordable and highly skilled service.
My accountant loves the data that Sara provides …she uses this to produce my Annual report and financial statements,thereby saving me considerably in accountancy fees .
I heartily and unreservedly  recommend Sara and her professional service.
Alastair Leask ( Director )
Leask Horticulture Pty. Ltd
Sara has been an asset to our business for over five years and has been proactive in keeping us on track with our accounts and BAS obligations. She has always provided a reliable, excellent service and we value the expertise and advice that she is able to supply. We feel we have had value for money with the service and that she has gone out of her way to assist in liaison with our accountant and the ATO when needed. Sara is approachable and easy to work with and we highly recommend her as a bookkeeper.

Geoff & Libby

GJB Plumbing Service